AVS Bio
Acquired: 2022
|
Status: current
Headquartered in Norwich, CT, AVS Bio is global provider of specific pathogen free ("SPF") eggs and adjacent laboratory products and services that support the development and manufacturing of vaccines, therapeutics, and other biologics used for human and animal health. Prior to its acquisition by Arlington, the Company operated as a subsidiary of Charles River Laboratories (NYSE:CRL). The Company currently employs ~250 employees across 20+ facilities in Connecticut, New York, Illinois, Missouri, and Europe.
Visit Website

Millstone Medical Outsourcing
Acquired: 2021
|
Status: current
Headquartered in Fall River, MA, Millstone is a comprehensive solutions provider of quality-critical services to the medical device and pharmaceutical industries, managing post-manufacturing services and supply chain and logistics services. Millstone's post-manufacturing services include sterile packaging, advanced inspection, validation engineering, and clean room services. The Company's supply chain and logistics services include specialized distribution, cold chain logistics, and inventory and returns management. Millstone currently employs  over 560 employees across two facilities in Fall River, MA and Olive Branch, MS.
Visit Website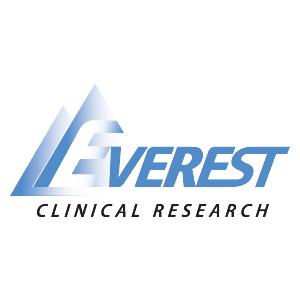 Everest
Acquired: 2020
|
Status: current
Everest Clinical Research Corporation ("Everest") is a full-service contract research organization ("CRO") providing a broad range of expertise-based clinical research services to worldwide pharmaceutical, biotechnology, and medical device industries. Everest serves some of the best-known companies and works with many of the most advanced drugs, biologics, and medical devices in development today. Founded in 2004, Everest has a strong foundation as a statistical and data management center of excellence. Building on this foundation, Everest has successfully developed and established itself as a full-service CRO. Operating primarily in North America, with headquarters located in Toronto, Ontario, Canada, a second office in Little Falls, New Jersey, USA and a third office in Shanghai, China, Everest is known in the industry for its high quality deliverables, superior customer service, and flexibility in meeting clients' needs.
Visit Website
Riverpoint Medical
Acquired: 2019
|
Status: current
Headquartered in Portland, Oregon, Riverpoint Medical is a leading US-based developer, designer, and manufacturer of medical devices focused on advanced bio-medical textile technologies. Riverpoint's wound closure products include a broad portfolio of high-quality bio-absorbable and non-absorbable sutures for the surgical and animal health markets. The Company's robust sports medicine offering includes implants and high strength fiber solutions utilizing its proprietary ultra-high molecular weight polyethylene (UHMWPE) non-absorbable suture (HS Fiber®). Additionally, Riverpoint is a leading provider of cordless LED surgical headlights (MedLED®) and offers a suite of brachytherapy products for the oncology market.
Visit Website

GRAM
Acquired: 2017
|
Status: current
Grand River Aseptic Manufacturing (GRAM), is a parenteral contract manufacturing organization that delivers customized solutions to meet clients' fill and finish needs from development through commercialization. With capabilities for biologics as well as controlled substances, GRAM's expert project managers and modern facilities support pharmaceutical development and cGMP manufacturing, analytical testing and regulatory filing.
Visit Website

Avalign
Acquired: 2015
|
Status: realized
Avalign is a premier full-service precision manufacturer of implants and instruments, specialty instrumentation, cutting instruments, and delivery systems to the orthopedic medical device and specialty surgical markets.  Avalign offers its OEM partners a broad portfolio of manufacturing solutions and extensive engineering design, development, and project management capabilities from concept to launch.  Avalign has an established reputation for consistent and sophisticated quality systems, flexible capacity capabilities, and superior customer service.
In 2018, Avalign Technologies was sold to Linden Capital Partners.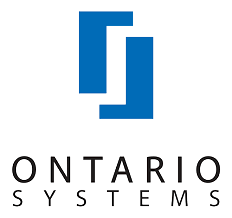 Ontario Systems
Acquired: 2015
|
Status: realized
Ontario Systems, LLC ("Ontario Systems") is a leading provider of revenue cycle management and accounts receivable management software for the healthcare, government and outsourced accounts receivable management industries. Offering a full portfolio of software and solutions, Ontario Systems' customers include three of the top six health systems in the U.S. and nine of the ten largest accounts receivable management companies, with approximately 55,000 licensed users in more than 500 locations.
In 2019, Ontario Systems was sold to New Mountain Capital.

Micron Technologies
Acquired: 2013
|
Status: realized
Micron Technologies ("Micron") focuses on solving the pharmaceutical industry's most difficult bio-availability and drug delivery challenges through multiple particle size reduction technologies.
Micron is a leading independent provider of micronization services for solubility enhancement of active pharmaceutical ingredients ("APIs"). Micron maintains state of the art facilities, in the US and UK, offering industry leading capabilities including distinctive containment technology for processing highly potent compounds.
In 2014, Micron was sold to Catalent  (NYSE:CTLT), a provider of advanced delivery technologies and development solutions for drugs and consumer health products.
Visit Website

Cambridge Major Labs
Acquired: 2007
|
Status: realized
Cambridge Major Laboratories ("CML") is a leading, global chemistry-based contract research organization ("CRO") providing comprehensive chemistry outsourcing solutions to a diverse customer base, including some of the world's largest pharmaceutical, small/mid-sized biotechnology, and generic drug companies. CML offers customers a broad array of chemistry services, delivering a complete life cycle of capabilities including process chemistry, solid state chemistry, analytical services, active pharmaceutical ingredients ("API") production services and regulatory services. CML is headquartered in Germantown, WI.
In 2012, Cambridge Major Laboratories was sold to American Capital (Nasdaq:ACAS).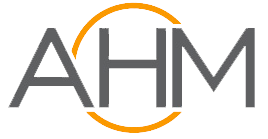 AHM
Acquired: 2007
|
Status: realized
Advanced Health Media ("AHM") is a leading U.S. provider of meeting logistics, commercial compliance management solutions, and sales force productivity tools for the pharmaceutical industry. AHM has developed and markets a fully-integrated suite of hosted technology solutions and sales support services designed to address the diverse operational and compliance management needs of its clients, including corporate speaker bureau and event management solutions, sales force automation technology, CRM and compliance tracking and reporting systems.
In 2018, AHM was sold to IQVIA (NYSE: IQV), a provider of advanced analytics and technology solutions to the life science industry.